The last night in Portugal was a dinner at the well-established Fado restaurant in Lisbon, and by the time our tour members arrived, the tables in the store were full of tourists.
The band was made up of three people that night, and we were able to fully listen to their live performance of Fado while eating.
After the guest's meal had settled down, the band members played in response to the customer's requested song at each table, and when they reached our table, at the suggestion of the tour conductor they played "SAKURA" .. 
"SAKURA", which we listened to in a foreign country far away from our home country, filled us with a deep feeling.
Japan is surrounded by the sea and Portugal facing the sea is probably because the seafood is the basis for eating habits. The marinated seafood, grilled sardines, shellfish soup and rice and shellfish risotto at this restaurant were very delicious.
After all, it's been a long relationship between Japan and Portugal since the portuguese merchant arrived on the Tanegashima Island in Japan in 1543 and introduced a gun.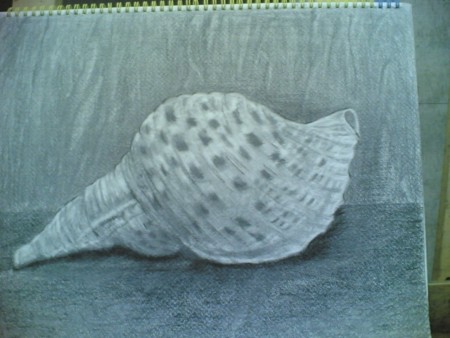 ポルトガル最後の夜はリスボンでも老舗のファド・レストランでのディナーで、私たちツアーメンバーが到着した頃には店内のテーブルは観光客で満席だった。
その夜のバンド編成は3人で、私たちは食事をしながら彼らの繰り出す本場のファドの生演奏をたっぷり聴くことが出来た。
客の食事が一段落すると、バンドのメンバーはテーブル毎の客のリクエスト曲に応えてを演奏し、彼らが私たちのテーブルに達したときは、ツアーコンダクターの提案で彼らは「SAKURA」を演奏した。 
母国から遙か遠く離れた異国で聴く「SAKURA」は、私たちをしみじみとした気分に満たしてくれた。
海に囲まれた日本と海に面したポルトガルは魚介が食生活のベースのためか、このレストランの魚介のマリネ、鰯の塩焼き、貝類のスープ、米と貝のリゾットはとても美味しかった。
なんと言っても、1543年に日本の種子島にポルトガル商人が漂着して鉄砲を伝来して以来の日本とポルトガルの長いお付き合いだ。