We decided to spend the first night in Quebec City at a French restaurant selected from among the restaurants lined along the brook in the old town. 
I thought about the special cuisine of Quebec, but the city is too French-like, and the lingering language is French, which made our feet for French restaurants.
So, when we walked into a small restaurant, a beautiful Galson, who seems more like a Parisian than a real Parisian, gave me a menu of French and English. 
My friends and I had a hard time choosing from the English menu: butter-baked salmon, green salad, French bread, white wine.
We were satisfied with all the food and service and we left the restaurant with a strong French-style coffee at the end. 
When we left the store, we saw through the dim lights the figures of the people who took a relaxing walk along the tree-lined avenue along the brook, satisfied with the delicious food.
What I felt while watching such scenery was the attraction of Quebec City maintaining the old city.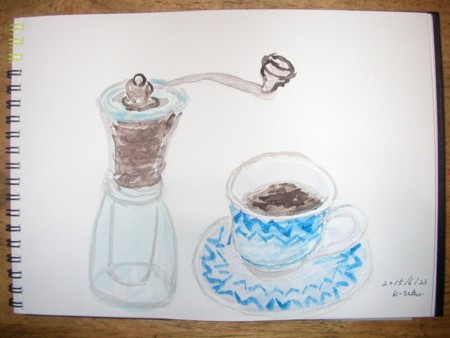 私たちは、ケベックシティ滞在初日の夜を、旧市街の小川沿いに立ち並んだレストランの中から選んだフランス料理店で過ごすことにした。 
ケベックの特有の料理も考えたが、街並みが余りにもフランスっぽく、行き交う言葉がフランス語という雰囲気が私達の足をフランス料理店向けさせた。
で、私たちが、小さなレストランに足を踏み入れると、本場のパリジャンよりもパリジャンらしい美しいギャルソンが、フランス語と英語のメニューを渡してくれたた。 
私と友人が苦労して英語メニューから選んだのは、鱒のバター焼き・グリーン・サラダ・フランスパン・白ワインだった。
私達は、全ての料理とサービスに満足し、フランス風の濃いコーヒーを最後にレストランを後にした。 
店を出た私達がほのかな灯りを通して見たのは、美味しい食事に満足して、小川沿いの並木道を寛いで散歩する人たちの姿であった。 
そんな風景を眺めながら、私が感じたのは、古い街並みを維持しているケベックシティの魅力だった。