The main purpose of staying in Nashville this time was to listen to the tenor saxophonist's boots · Randolph live playing active here.
At that time I was listening to mood music flowing from the FM radio at midnight, especially the fans of Randolph which creates an adult atmosphere peculiarly in southern USA. 
So, in the evening, my friends and I went out to a live house at the base of Randolph. The audience in the hall was almost full of adult couple. 
 However, as two male comedians who appeared before the performance of Randolph could not understand the gags that would be released like a quick fire gun, surrounded by those who laugh with their belly and laughing, only us two were left behind There was no other thing to be absent. 
And, thanks to the emergence of long-awaited Randolph, satisfied with his emotional performance, we left the live house.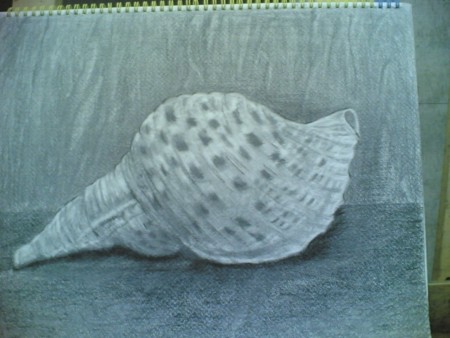 今回のナッシュビル滞在の主たる目的は、ここを拠点に活躍するテナーサックス奏者のブーツ・ランドルフのライブを聴くことにあった。
 当時の私は深夜にFMラジオから流れるムードミュージックを聴いていて、特にアメリカ南部の気だるく大人の雰囲気を醸すランドルフのファンだったのだ。
 で、夕方、私と友人はおしゃれをしてランドルフの拠点のライブ・ハウスに出かけていった。場内の観客は大人のカップルでほぼ満席だった。
ところが、ランドルフの演奏の前に登場した二人の男性コメディアンが放つ速射砲のように繰り出すギャグが理解できず、腹を抱えて笑い転げる人たちに囲まれて、私たち二人だけが取り残されてぼんやりする他はなかった。
そして待望のランドルフの登場、彼の情感あふれる演奏に満足して、私たちはライブ・ハウスを後にしたのだった。