The chain bridge, which symbolizes the Hungarian capital of Budapest called the Pearl of the Danube, was completed in the mid-19th century as the first permanent bridge between the Buda side and the Pest side of the Danube.
The length of the bridge is 375 m, the width is 16 m, and the structure that corresponds to the rope hung on a pair of arch-shaped main towers near both banks of the bridge has come to be called a chain bridge because it resembles a chain of bicycle.
Even more entertaining to us was the four giant lion statues placed on the sides of the bridge.
Our stay in Budapest was at the Marriott Hotel on the banks of the Danube, but I didn't expect to see the chain bridge illuminated from my room, so I stood on the balcony as soon as I entered the room. I looked at the chain bridge without getting tired.
The light-up of the Chain Bridge does not illuminate everything like the Tokyo Tower, but it connects light and light like a pearl necklace to make it stand out in the darkness, a contrast of brightness and shadow. It was a poetic beauty that made full use of the elegance of the chain bridge.
According to what I heard, this lighting was done by Philips.
Fortunately, with the arrangement of a male Hungarian tour conductor living in Japan, the next night we tour members took three taxis, ran through the illuminated chain bridge, and we were thrilled. After that, we toasted at the restaurant.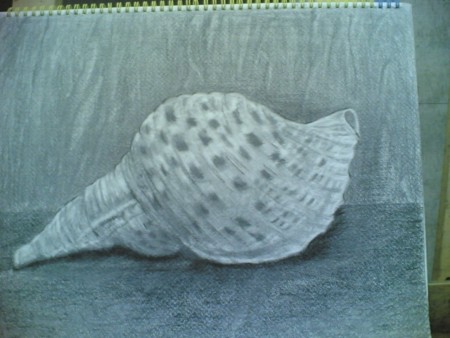 ドナウの真珠と呼ばれるハンガリーの首都ブダペストを象徴する鎖橋は、ドナウ川のブダ側とペスト側を初めて永久に繋ぐ橋として19世紀半ばに完成した。
橋の全長は375m、幅は16m、橋の両岸近くに建つ一対のアーチ状の主塔にかけられたロープに相当する構造が、自転車の鎖を思わせる事から鎖橋と呼ばれるようになった。
さらに私たちを楽しませてくれたのは、橋の袂に配置された4頭の巨大なライオン像であった。
私たちのブダペストでの宿泊はドナウ河畔に建つマリオットホテルであったが、まさか、私の部屋からライトアップされた鎖橋見えるとは予想していなかったので、私は部屋に入るやいなやバルコニーに立ち尽くして飽きることなく鎖橋を眺めた。
鎖橋のライトアップは、東京タワーのように全てを煌々と照らのではなく、光と光を真珠の首飾りのようにつないで闇の中にそれをくっきりと浮かび上がらせるという、明るさと影のコントラストで鎖橋のエレガントさをそのままに活かした詩情溢れる美しさだった。
聞くところによるとこのライトアップはフィリップス社が手掛けたとのこと。
幸いにも、日本在住のハンガリー出身の男性のツアーコンダクターのアレンジで、翌日の夜、私たちツアーメンバーは3台のタクシーに分乗して、ライトアップされた鎖橋を走り抜け、感激した私たちはその後でレストランで乾杯した。